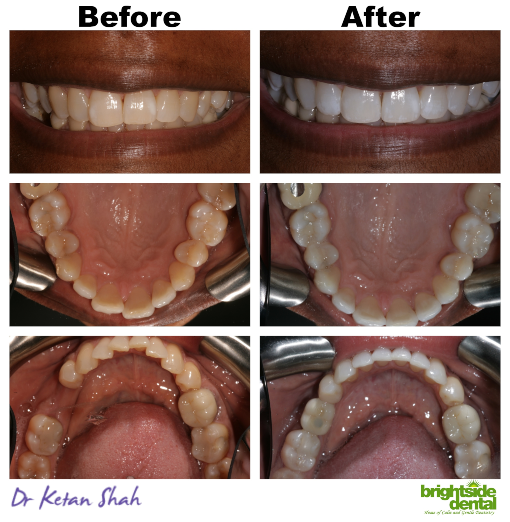 Maxine has been a patient at Brightside Dental for over 10 years. Over time, she became increasingly unhappy with her smile and had a consultation with our Principal Dentist Dr Ketan Shah to find out about options for improvement.
A comprehensive assessment was carried out and a treatment plan agreed with Maxine, based upon what she wanted to achieve, and to fit around her lifestyle and budget.
The following treatments were carried out:
• Invisalign clear removable aligners to straighten and improved the position of Maxine's teeth
• Boutique teeth whitening brightened Maxine's smile
• A missing tooth was replaced with a dental implant and crown
Total treatment time from consultation to completion was around 15 months and was carried out by Dr Ketan Shah and our Oral Surgeon Dr Shahrokh Navaee.
Hear what Maxine has to say about her experience:
If you would like to know more about how we could help improve your smile, you can phone the practice at 020 88884401 or email: [email protected]