It's great news that with the further easing of Covid restrictions from 17th May, we are able to see our friends and family, have a meal in a restaurant and that many people who have been unable to work will now be able to.
A common question we are being asked by our patients is whether we will be able to go back to working as normal in the practice on this date.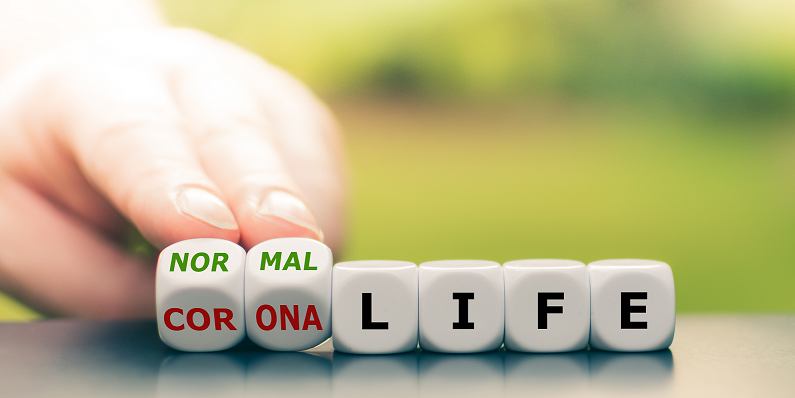 The simple answer is no. The wider easing of restrictions currently has no impact on dental practices. We will continue to work with enhanced disinfection and safety measures until advised otherwise by our regulators or the Government.
This means limitations on the number of patients we are able to see will remain, while we continue to be obliged to provide longer appointments, leave gaps between appointments for disinfection and limit the number of people in the practice at any one time.
Our biggest challenge is with NHS bookings. As a practice we provide a full range of both NHS and private dental services, with under 20% of our work being carried out under the NHS. Current Government guidelines stipulate we should be performing 60% of our normal level of NHS care.
Please note that, because of these ongoing challenges, we are making NHS bookings in the fairest way we see possible at this time.
Our regular NHS patients will still be able to make NHS appointments, but please be aware there may be longer than normal waiting times for routine appointments. There are still a significant number of people we have been unable to see during the past year who were unable to come to the practice during the lockdowns.
Any NHS patient who has not attended for an appointment with us since April 2018 now has the following options available:
To be placed on the NHS waiting list (however please be mindful we have no timeframe if or when you will be able to be seen)
To be seen on a private basis outside of the NHS on a 'pay as you go' basis
We understand that it is very frustrating for our NHS patients who are not able to access the services they would like and to have to wait a considerable time for appointments. Please be mindful that our team are working very hard to help as many people as possible, however our first priority must be to ensure the safety of our patients and team members, and the reality is that we can't please everyone is these circumstances.
We are in the process of recruiting for a new dentist and a dental nurse to join our team, which will help us be able to see more patients.
Please note that we are accepting new patients at the practice on a private basis and are unable to offer NHS services to people that have not visited us before.
If you have any questions about availability of appointments or need any clarification, please email us at [email protected]. We will be happy to respond to your queries.