Due to expansion of our team, we are looking for two dental nurses to join us on a full time and part time basis. As a regular client of ours, you will have an idea of our practice culture and may know someone who would fit in well with us and want to work at Brightside Dental.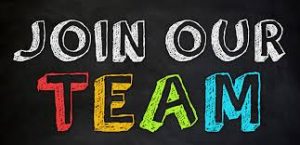 Here are some of the details about the role and what we are looking for. If you are interested in applying or know someone who may be, please pass on this information.
To apply, please send your CV and cover letter to the practice address for the attention of Elena or email [email protected]
About You
We are looking for a Superstar Dental Nurse to join our team. Do you see yourself as an ace assistant, who is able provide fantastic customer service, with extraordinary organisational skills?
– Do you believe in treating others in the same way you would expect to be treated?
– Are you dedicated to your position and always ensure that you complete tasks to the best of your ability within an agreed timeframe?
– Are you constantly looking to learn and improve on your knowledge, as well as enabling your fellow team members to better themselves?
If you've answered yes to the above questions, please read on.
Who Is Brightside Dental?
We are a progressive dental practice in Bounds Green North London, who offer a full range of general dentistry. Our focus is on providing pain free dentistry with the highest level of service to our clients. To enable this, we are always looking for ways in which we can improve what we do.
We are a busy mixed NHS and Private practice, fully computerised, with digital X rays and use Exact software.
What We Are Looking For:
– Experience within the dental field is not required. We don't expect you to know everything but must be capable and willing to learn. If you are not qualified, you must be enrolled on an approved dental nursing course and will be provided with full training.
– The role will be primarily dental nursing and possibly working as a receptionist
– Excellent computer skills
– Outstanding communication skills
– Fantastic customer service
– Be available to work during the week and on regular Saturdays.
About The Position
Your roles and responsibilities will include:
– Providing chairside assistance to clinicians
– Setting up and preparing treatment rooms
– Cleaning and disinfection of equipment
– Maintenance of equipment and treatment rooms
– Safety checks and audits
– Clinical records and charting
– Processing of radiographs
– Liasing with laboratories
– Stock control and ordering
– Compliance – ensure practice meets and exceeds standards set by the practice and regulatory bodies; practice systems, policies and procedures.
– Dealing with patients and suppliers in person and on the phone
– Taking payments and arranging bookings
– Practice administration
– Personal development and training