National Stop Smoking Day first took place on Ash Wednesday 35 years ago in1984. At this time, it was thought that 39% of the adult population smoked.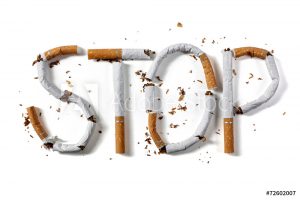 In 2007 the smoking ban in public buildings and workplaces was introduced, which may have had an impact on reduced levels of smoking, however it is estimated that almost 20% of adults aged 25-34 in Britain regularly smoke. Around 100,000 people die each year from smoking-related causes.
Brightside Dental's principal dentist Ketan speaks about the impact on dental health :
Smoking has a significant effect on dental health including:
Increased risk and severity of periodontal (gum) disease
increased risk of dental decay
increased risk of mouth cancer
halitosis (bad breath)
staining of teeth
delayed wound healing and increased risk of infection after extractions and surgical procedures
For more information on and help with stopping smoking visit : https://stopsmokinglondon.com
If you would like more advice from Brightside Dental and how we can help you, give us a call on 020 88884401.