Your summer calendar might already be full with fun activities. But it is still important to stay on top of your regular dental care and to schedule those required dental visits before the children go back to school.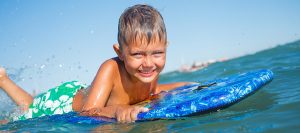 Before you go on an enjoyable holiday, be sure to pack these things to keep your family's and your mouth in tip-top shape:
Fully charged electric toothbrush/manual toothbrush
Dental floss
SFP lip balm
Sugar free gum (with Xylitol)
Gauze pads/cotton
Wax (for braces) or retainers
Saline Solution
Non-Aspirin Pain Reliever
Travel Insurance details
Mouthwash
Unfortunately, summer is only but a fleeting moment! And before you know it, it's over. If your children require a dental appointment during the holiday, please book well in advance to avoid disappointment as we often have a flurry of calls towards the end of the holiday and can struggle to accommodate everyone. If you need to arrange an appointment, you can reply to this email or call us on 020 88884401.