Since the pandemic started, many have spent their time mostly at home – from work from home setups to home schooling for kids. Now that the infection has been substantially decreasing and the vaccine being available for many, we all deserve some fresh air and discover new horizons.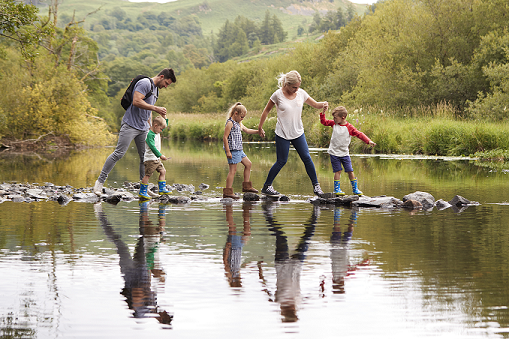 However, for many of us there is still a lot of hesitance and uncertainty around travelling abroad this summer. Here are some ideal spots to spend to within 4 hours of London:

1) Abergavenny – A thriving town, Abergavenny is the gateway to
South Wales where you can enjoy a relaxing short break or longer holiday amidst stunning countryside. The town itself is set against the Brecon Beacons National Park and Black Mountains. Ideal for Breathtaking scenery and is nestled within the beautiful Usk Valley.
Distance from London: 2hr 40 mins by train

2) Rye – When you visit Rye, you'll find a slew of vintage and eclectic shops and some rave-worthy restaurants lining the secret passages, winding laneways, and cobbled paths. This makes it one of the most charming village in England.
Distance from London: 1hr 10mins by train

3) Oxford – The historic city of Oxford is an excellent choice for a
weekend break. From the Radcliffe Camera to Saxon Tower – there are plenty of iconic landmarks in Oxford to make up a full weekend exploration. There are a wide range of places to relax after a busy day of sightseeing and a wide choice of cosy cafes, pubs anddining.
Distance from London: 1hr by train

4) Brighton – Brighton is a super-cool south coast town that has pebble beaches, cheap boutiques, and magnificent architectural gems. Regency
monuments vie for space, from chalky white pavilions with onion
domes to regal theaters and clock towers. Tops places to visit includes
the Royal Pavilion, Brighton Pier, the Lanes, and the picturesque
Devil's Dyke.
Distance from London: 1hr by train

5) New Forest – The New Forest is a great choice for long weekends or mid-week short breaks away from the city. Swap the humdrum of the daily commute and a fast-paced lifestyle for the serenity of the forest and the chance to take life a little slower.
Distance from London: 2hrs 30mins by train

6) Cotswolds – Cotswolds is a magical place for a short break which is defined by its honey-coloured stone and rolling hills. Running through
Gloucestershire, Oxfordshire, Warwickshire, Wiltshire and Worcestershire makes the Cotswolds easily accessible to visitors. Cotswolds in kown for its long footpaths and bridgeways to explore.
Distance from London: 2hrs 20mins by car

7) Bath – Bath is one of the prettiest cities in the south of England. It is one of the best day trips from London because it's in easy reach.
Distance from London: 1hr 20mins by train

8) Isle of Wight – The Isle of Wight is a great seaside destination, situated just off England's South coast and less than 2 hours from London. White chalky stalks stretch out into the English Channel, sandy beaches make for the perfect afternoon setting and you can even follow in the royal footsteps of
Charles I and Henry VIII to the islands castle. You can visit the Shanklin
theater, the private beach of Queen Victoria and the Isle of Wight
Donkey Santuary.
Distance from London: 1hr 30 mins by train, 50mins by ferry

9) Burnham Market, Norfolk – Burnham Market is a picturesque village, near Norfolk's rugged north coast, 30 miles from Norwich. The countryside around the village is unspoilt and teeming with wildlife. It also has an extensive selection of shops galleries and restaurants and number of holiday cottages.