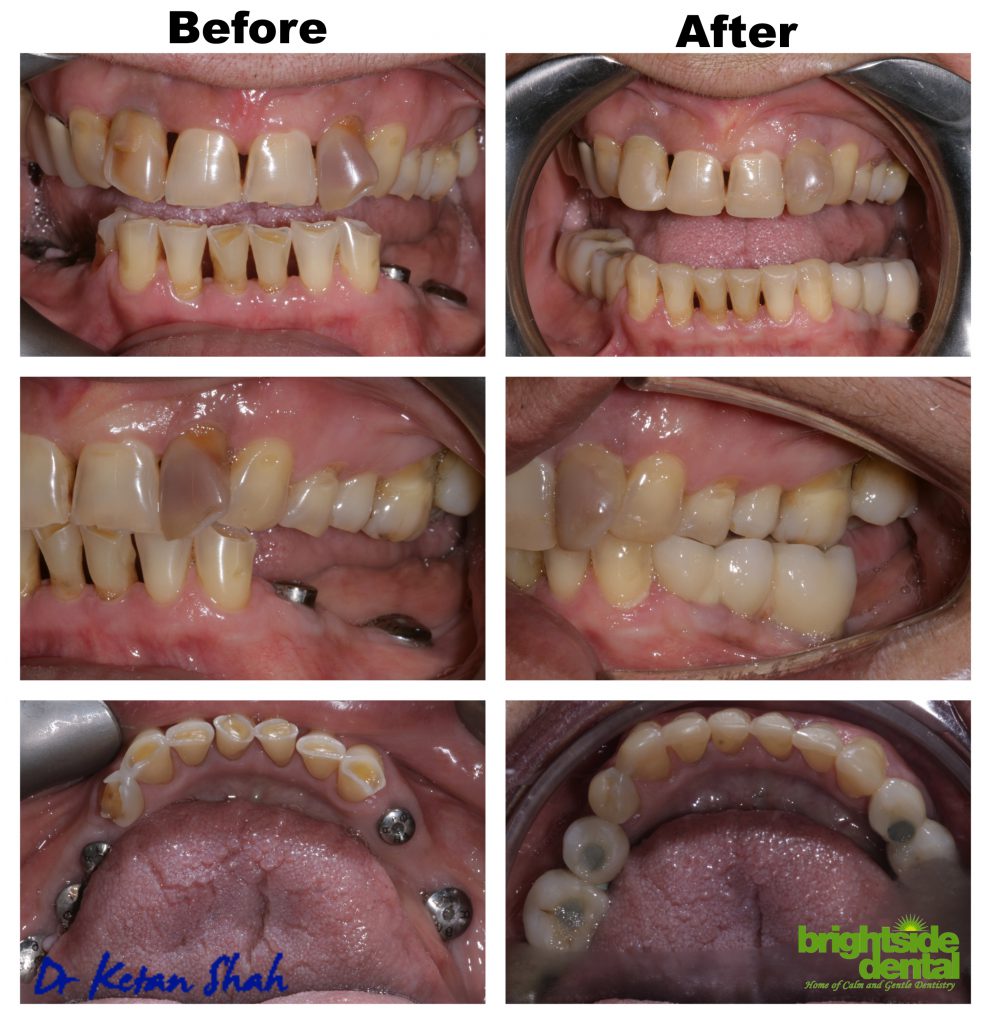 Pratima first visited Brightside, having had ongoing issues with her teeth for a number of years. She had had various treatments carried out by her local dentist and also some treatment in hospital.
She was unhappy that over the years she had lost a number of teeth to the point where she was finding it difficult to eat. It was also affecting her confidence especially in social situations.
We carried out a full assessment and looked at various treatment options with Pratima. It was decided to restore the gaps on the lower left and lower right side of her mouth with dental implants and to rebuild her front teeth which had become very worn over time as a result of taking additional pressure when eating due to the lack of teeth at the back of the mouth.
Treatment was planned and carried out by Brightside's oral surgeon and implantologist Dr Shahrokh Navaee and Principal Dentist Ketan Shah.
The process was more complex as some Pratima's teeth had been missing for many years which had led to significant bone loss and the need for bone grafting to ensure the best support for the dental implants before they were placed.
Following the bone grafting, the dental implants were placed 3 months later, and the upper and lower front teeth were rebuilt with composite restorations which were completed in one visit.
Just before we were due to start the crown and bridgework, we entered lockdown due to Covid-19. This led to a five month pause in continuing the treatment. Fortunately, Pratima had no problems during this period and we were able to complete the treatment as originally planned and just with a slight delay.
Pratima was very happy with the outcome of the treatment and is now enjoying being able to eat all her favourite foods as well as being able to smile confidently again.
Pratima shares her story here: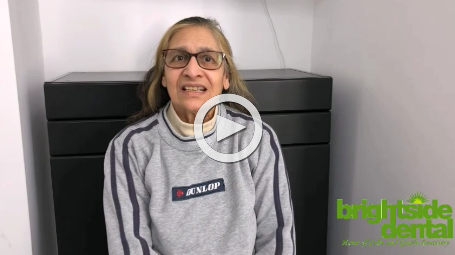 If you would like to find out how we could help improve your smile and restore your ability to eat or if you would like to know more about dental implants, please contact us to request a FREE copy of our guide to dental implants .