There was a recent BBC news story that reported that increasing numbers of adults are choosing to have orthodontic treatment to straighten their teeth and improve their smile.
See the story here: https://www.bbc.co.uk/news/uk-england-49183879
Ketan Shah Brightside Dental's principal dentist discusses this subject further here : https://youtu.be/tSKAWgKKvSU
At Brightside Dental, we can confirm we are definitely seeing more interest in orthodontic treatment amongst our adult patients. In the past, it was generally the case that braces were only for children.
There are a number of reasons why we are seeing these changes, which include: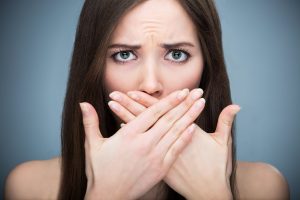 -Braces are much more socially acceptable for adults than in the past and tend not to have an impact on most people's work
-Many people have friends or family members having orthodontic treatment, which encourages them to do the same
-Also, many celebrities have braces, which makes it much more appealing to others
-Treatments options have significantly advanced over the years and there are many options for braces which can be very discreet and unobtrusive
-With cosmetic straightening of the teeth, treatment can often be completed in a matter of a few months
-Many adults had braces as a child but their teeth have moved over time
-NHS options for braces are becoming more limited so less children may be having orthodontic treatment, which may mean more have treatment as an adult
-Some people have always hated their smile, but may not be in a financial position to do anything about it at a younger age
-Age has become less of a barrier and we have many patients in their 50's and 60's who want to improve their smile
At Brightside Dental, we offer a wide range of cosmetically focussed teeth straightening options to improve your smile.
Contact us on 020 88884401 to arrange a consultation or for further information