Dane had been a regular patient at Brightside Dental, seeing Dr Ketan Shah for over four years. In 2017, he expressed an interest in improving his smile with orthodontic treatment. An assessment was carried out for treatment suitability and the findings discussed with Dane.
He was interested in having the treatment, but it wasn't the right time for him to go ahead. We continued to see Dane regularly for his dental maintenance and almost four years later, he decided it was the right time to go ahead with straightening his teeth.
Dane chose to have fixed cosmetic braces, which were fitted just before the arrival of Covid-19 and the first lockdown. Fortunately, Dane had no issues with his teeth during this treatment and we carried out regular reviews via video consultations.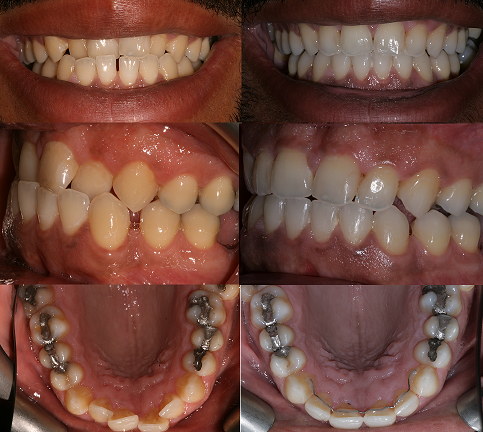 Once treatment could progress, we continued with the teeth straightening followed by a course of teeth whitening. Total treatment time was around 18 months. Dane was very pleased with the process and the outcome of the treatment, giving him the confident smile, he always wanted. See what Dane has to say about his experience: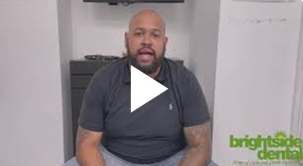 We have many regularly attending patients who are interested in a specific treatment but then go ahead at a later date. If you have an interest in a particular treatment, do let us know so we can provide you with the information you need to decide if it's right for you.
If you would like to know more about how we could help improve your smile, you can phone the practice at 020 88884401 or email: [email protected]