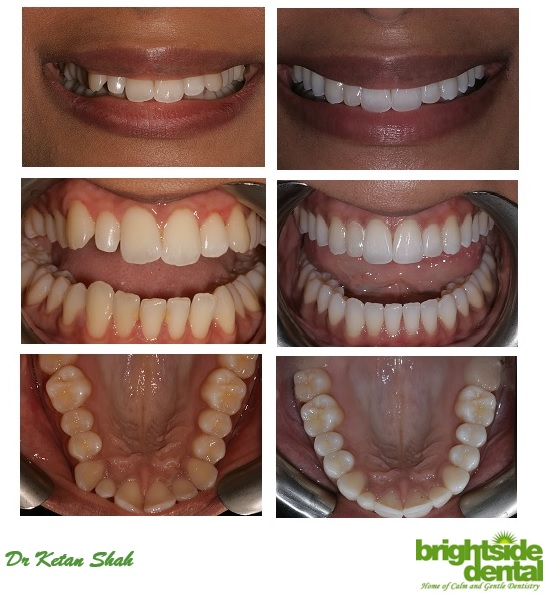 Aneka has been a Brightside Dental patient, under the care of Dr Ketan Shah for many years, since she was at school. She hadn't visited us for a few years but was prompted to book for an appointment by her mum who had decided to have treatment to improve her smile.
Aneka attended for a consultation. She was mainly concerned about her crooked front teeth and the colour of her teeth.
Treatment options to improve her smile were discussed. Aneka then began her treatment with Invisalign clear aligners to straighten her teeth, starting the journey with her mum who was having the same treatment!
Treatment carried out:
Invisalign teeth straightening
Teeth whitening
Composite bonding of upper incisors
Initially, Aneka wasn't concerned about her small front tooth on the upper right side, however once her teeth were straightened and whitened, she decided to have composite bonding on that tooth and her three other front teeth, to improve the shape. This is a straightforward and non-invasive treatment, which as you can see, can make a huge difference to a smile.
The process was completed in two years, with delays due to covid and Aneka's availability to visit the practice. Aneka now has an even better smile than she could have ever imagined and feels much more relaxed and confident. She shares her story here: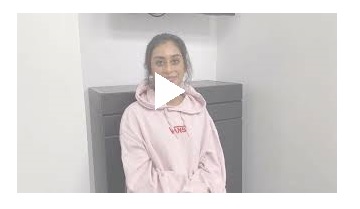 If you would like to know more about how we could help improve your smile, you can phone the practice at 020 88884401 or email: [email protected]