Jane joined Brightside on the recommendation of a friend of hers who had recently started orthodontic treatment with us. She was unhappy with her smile, especially the upper front teeth, some of which were sticking out and some sitting inwards compared with the other teeth.

It had been something that had bothered her for some time, but part of the concern about having treatment, was how it would affect her work being a teacher and having to talk most of the day. She went ahead with fixed cosmetic braces for the straightening of her teeth, having been able to have many questioned answered about how the braces would feel and getting a first hand insight from her friend.
Treatment progressed very well and all as planned in terms of comfort and convenience. We were able to arrange appointments after school and during holidays, without any impact on work and the treatment was fully completed in just over 1 year. Jane was very pleased with the result and definitely now feels more confident in smiling and speaking in public.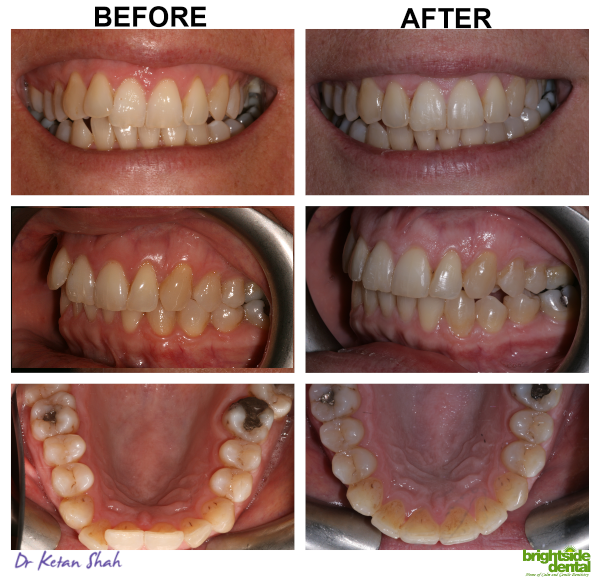 If you would like to find more about how we could help improve your smile, or to speak with one of our many patients who has had teeth straightening with us, please give us a call on 020 88884401.