Sarah has been a regular patient at Brightside Dental for many years and had wanted to improve her smile for many years. She deliberated over having orthodontic treatment for more than 2 years before making the decision to go ahead with treatment.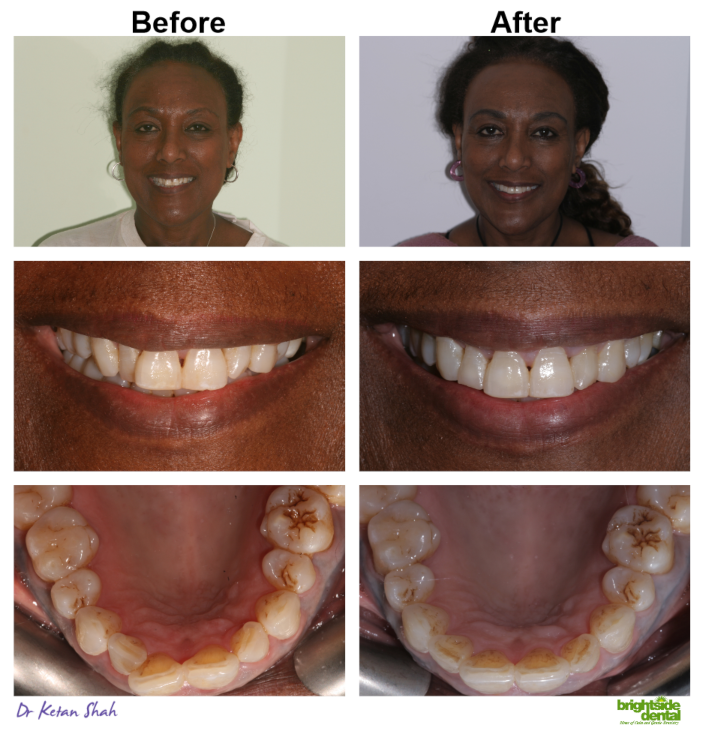 Sarah had cosmetic fixed braces carried out by Dr Ketan Shah and treatment was completed in around 9 months. Some common points were relevant to Sarah and raised by her and these apply to many of our patients who are considering cosmetic dental treatment:
Always having been conscious of her smile. Would cover her mouth and not like having photos taken
Had been wanting to have treatment and researched options available
Cost was a factor and was helped by having a payment plan to spread the total fee
Was scared about treatment being painful but it was "plain sailing"
Fitting appointments around her schedule – flexible appointment times helped and swift management of any emergencies or problems
Unsure how the outcome will be – for Sarah she feels her smile is now perfect
Because of various uncertainties often treatment is delayed and the most common thing we hear once treatment is completed is that "I wish I had gone ahead sooner"
If you would like to know more about options of how we could help improve your smile email us or give us a call on 020 88884401.