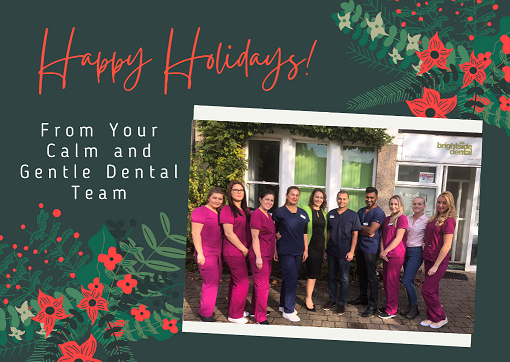 We're approaching the end of 2020 and what an unpredicatable year it has been!
Surviving two lockdowns through a global pandemic has not been easy on anyone or their business. At Brightside, we have had many challenges during this period, but are grateful that after having to close the practice during the first lockdown, we have been able to serve our patients since June.
We a ready to celebrate a very low-key Christmas, have a break to recharge and be ready to start the new year on a positive note. It has been a heartbreaking, tragic year filled with loss, chaos and immeasurable stress but throughout it all, our team have persisted and we plan to make 2021 a much better year.
We would like to thank all our patients for their ongoing support towards the practice. We look forward to seeing you in 2021.