Sam first visited Brightside Dental in 2021, having found us on Instagram. Prior to this, she had a consultation elsewhere and also considered online 'direct to consumer' treatment.
She was impressed with the examples we were able to show her of successful treatment we had carried out similar to what she was looking for, and chose to go ahead with Brightside.
Sam was mainly unhappy with the gaps between her front teeth, which had bothered her for many years. She had had composite bonding in the past, however this had discoloured her teeth and did not resolve her problem.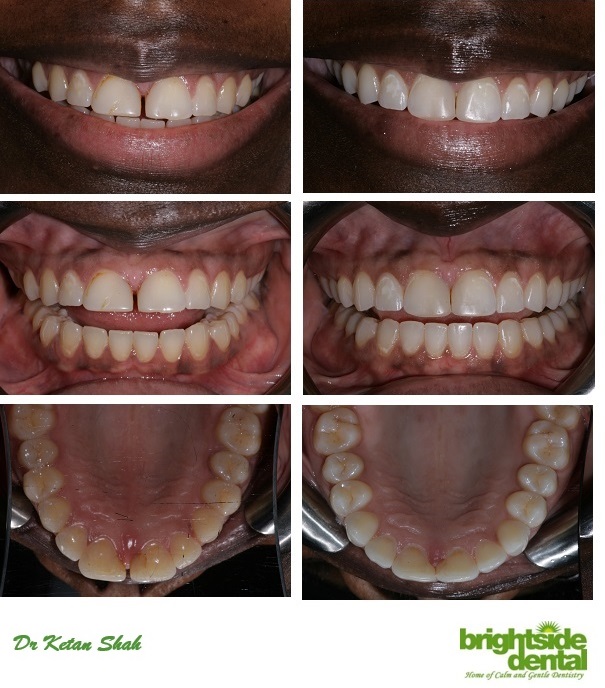 Following a consultation with Dr Ketan Shah and a discussion on the available treatment options, Sam chose to have Invisalign clear aligner treatment to straighten her teeth.
The treatment went very smoothly and only took 10 visits in total, over a period of 15 months. Less appointments were needed in the practice as we used Dental Monitoring, using advanced A.I. technology, to keep a weekly review on treatment progress remotely.
Sam's treatment consisted of:
Invisalign teeth straightening
Teeth whitening
Composite bonding of the upper front teeth
Retainers to prevent unwanted movement of the teeth
Sam shares her experience of the process and how she feels about her new smile: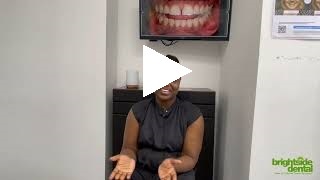 If you would like to know more about how we could help improve your smile, you can phone the practice at 020 88884401 or email: [email protected].