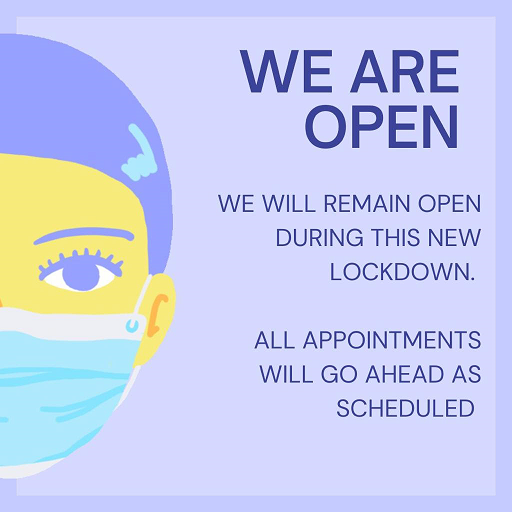 We are writing to confirm that Brightside Dental remains open and ready to care for you and your family during the new lockdown.
Having got to the end of a challenging year, we were all looking forward to better times. Lockdown 3 therefore comes as a blow, but one thing that doesn't need to suffer is your dental care.
We understand that the reinstated lockdown restrictions bring uncertainty and concern for many.
Be assured that, as a dental practice, we have always maintained a high level of hygiene and safety protocols. The arrival of the Coronavirus saw us reinforce these already stringent safety measures still further.
During lockdown 3 we will continue to maintain our enhanced Covid-safe procedures so you can visit us with the confidence that it is safe for you to do so.
We are also offering telephone and video consultations for those who need help and are unable to visit the practice. 
We look forward to welcoming you. If you have any particular concerns you would like to speak to us about, please do call us on 020 8888 4401. We are here for you.
Stay safe. Stay well. Stay positive.
The Brightside Team