Cancer. Sadly in 2023, it's something that has touched all of our lives in some way, whether that's personally, or through friends and family.
And at Brightside, a particular cancer we play close attention to is mouth cancer, which we check for signs of during every single dental assessment we do.
November is Mouth Cancer Action Month, an initiative designed to raise awareness of the disease, and if you're not familiar with symptoms and the steps you can take to give yourself the best chance of preventing it from happening to you, it's well worth taking a couple of minutes to check this out.
And here at Brightside, we're using this month to raise money for the Stand Up To Cancer initiative.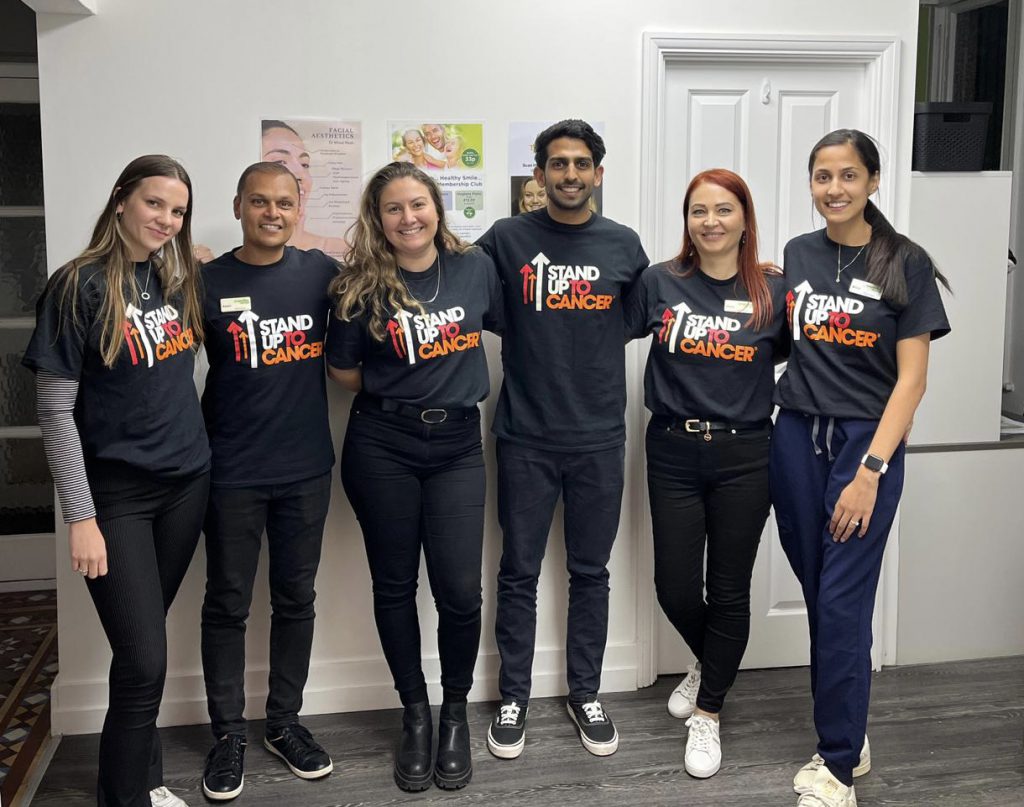 Members of our team are doing 100 squats a day throughout the month of November, with the aim of raising £500, which can help fund life-saving research.
The practice will match everything raised, so together we've got an opportunity to raise a good amount of money.
I'm imagining that those participating are going to be pretty sore by the end of the month, but hey, it's good exercise, and more importantly, it's a fantastic cause!
If you feel able to donate, you can click the link here, but whether you do or not, please do check out the information on mouth cancer – there's lots you can do to give yourself the best chance of prevention and early detection.
And of course, a big part of that is coming in for your regular dental assessments, as we'll check for it each and every time.