At Brightside Dental, we firmly believe in constantly learning about the latest techniques and methods of treatment in dentistry as well as making improvements within the practice to make the comfort and experience of our patients as satisfying as possible.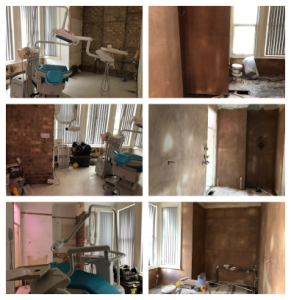 Over the past 9 years, we have progressively upgraded our treatment rooms, along with the dental equipment we use. Many of our regular and long-standing patients have followed this journey with us and we are very pleased and proud that they see positive improvements in the practice.
We are currently having the final of our 4 treatment rooms fully refurbished.  Click below to see the progress so far and we look forward to the work being completed!