If you feel worried or anxious about having dental treatment carried out, there is no reason to stop this from you improving the health of your mouth or the way your smile looks.  Intravenous sedation is one of the many services we offer at Brightside Dental for people who are nervous about undertaking a dental procedure.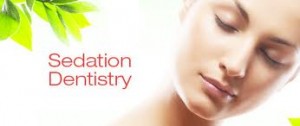 What is sedation?
Intravenous sedation is a technique which brings patient comfort to unparalleled levels. The purpose of sedation is to enable you relax throughout your dental treatment. Even though you are not technically asleep, unlike with a general anaesthetic you may fall asleep and most clients remember very little about the procedure once treatment is complete.
With sedation, you will find that your treatment is performed more comfortably than you may have thought possible. Sedation involves a needle to the back of the hand or the arm to inject a solution which helps you relax, you will be drowsy and unaware of the time passing by. During the entire appointment you will be closely monitored by our highly experienced team members.
Sedation is especially useful for people who:
Have high anxiety and fears about dental visits
Have had traumatic dental experiences in the past
Are receiving complex treatments/ surgery
Have a strong gag reflex
Have had difficulty in getting numb in the past
Hate the noises and/or smells associated with dental care
People who do not have the time for multiple visits
Have difficulty in getting numb
If any of the above apply to you, then yes you are candidate for sedation.
If you hate the noises, smells and tastes associated with dental clinics and you can't block them out then you may want to experience dental sedation while we do the work.
Recent research has indicated that the number 1 reason adults postpone dental treatment is fear. That's right, not time, not money, but fear! We can help you overcome this.
Give us a call on 020 88884401 to find out more about our solutions for worry free and pain free dentistry.