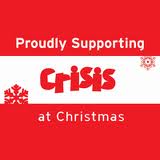 Our dental nurse Faith and hygienist Eleanor both gave up their free time over Christmas to assist Crisis.  At Brightside Dental we choose a charity each month to support by our clinician's making a donation to the charity as a result of keeping our clients waiting anything more than 10 minutes past their booked appointment time.  As a result we donated £155 to Crisis for December.
Below is Faith's account of her experience:
"I volunteered for Crisis at Christmas and I had a truly amazing and humbling experience. In 2013 Crisis welcomed more than 4000 homeless people out of the cold. There were 10 centers open from 22nd-30th December providing hot food, companionship, feel-good services and essential services such as health checks, housing advice, further education opportunities and dental treatments.
I was privileged to be a special services volunteer as part of the dental team. On my first day I was slightly nervous and unsure of what to expect however from the second I walked in I was greeted by warm smiles and was made to feel welcome and comfortable. The whole dental team that I volunteered with were fantastic. Everyone was very helpful and kind and I was fortunate to meet them.
I was disappointed to find out that dental nurses were ''like gold dust''. On the days I worked I was the only official dental nurse amongst lots of dentists and hygienists but everyone chipped in and performed whatever role was needed.
There were four dental vans in the car park and I was surprised to find that they were just like a normal dental surgery. I was assigned to work alongside the dentist in one of the vans. We provided a range of treatments including checkups, fillings, scale and polish etc. Most patients just wanted a scale and polish so they could ''be happy and have a lovely smile again''.
I worked from 10am-7pm but the time flew. The patients were lovely and had some amazing stories to tell, most of which pulled at my heart strings. I could have happily sat there for hours to talk to them. One patient said ''It's nice to be treated like an equal and feel like a human being again''.
I volunteered for Crisis so I could give something back. I feel guilty when I walk past a homeless person and often feel unsure whether to give them money or not. So I wanted to help by giving them my time and assisting with a vital service which I am passionate about as homeless people often find access to dentistry very difficult. I found the whole experience very rewarding I had an amazing time. This was my first year volunteering but it is definitely not my last."