At Brightside Dental we recently had an inspection by the CQC as part of their assessments of dental practices as one of our regulatory bodies and we are pleased to announce that we passed in all the standards they measure.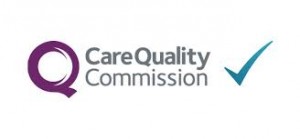 The CQC's  role is to check whether Hospitals, Care homes, GPs, Dentists and Services in your home are meeting national standards.

They make sure these services in England provide people with safe, effective, compassionate and high-quality care, and they encourage them to make improvements. They do this by inspecting services and publishing the results on their website to help you make better decisions about the care you receive.
CQC currently inspect dental services at least once every two years. Their inspections can be unannounced unless there is a good reason for them to let the service know they are coming.
During the inspections they:
– Ask people about their experiences of receiving care.
– Talk to practice staff.
– Check that the right systems and processes are in place.
– Look for evidence that the service isn't meeting national standards.
They judge services against the national standards which are the standards that people can expect when receiving health or social care.
We were informed by the inspector that he was very pleased with all the areas he was assessing.  For all criteria looked at the practice either passes, fails or remedial action is required.  We were told that if there was a scoring system, we would be at the highest level for each category.
This is testament to our fantastic team who ensure we exceed the standards required of us on a daily basis and also thanks to our clients who provide regular feedback in order for us to constantly improve.
Please follow the link below to see a copy of the report:
http://www.cqc.org.uk/node/311154?referer=widget3