The National Smile Month is one of the biggest campaigns in the country aiming to raise awareness on the importance of oral health. This year it has started on the 20 of May and ends on the 20 of June and has promoted 3 key messages:
– Brush your teeth for two minutes twice a day using a fluoride toothpaste.
–  Visit the dentist regularly, as often as they recommend
–  Cut down on how often you have sugary foods and drinks.
At Brightside Dental we believe that even a small practice such as a Bounds Green dentist can make a difference in many people's lives and why not start making an impression at an early age? This is how we came up with the idea of organizing a fun and educational day for children at Bowes Park Primary school. We carried out our first school visit last year which was very successful so decided to repeat the wonderful experience in 2013.
We contacted the school representative and made our proposal to arrange the special day and we had the same positive response from them.
On board the mission jumped our very ambitious dentist Sheelna and our caring nurse Faith. They prepared a fun presentation, gathered a multitude of props and were ready with goody bags full of dental products and information for the children in Year 6.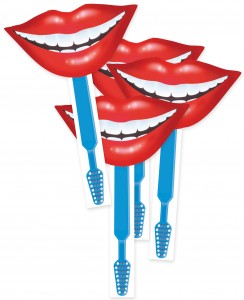 The little ones were shown the difference between a good choice and a bad choice for foods with examples from real life, they were encouraged to share their knowledge on oral health, they played fun educational games and received stickers and smiles on a stick as a reward for their interest in the matters presented.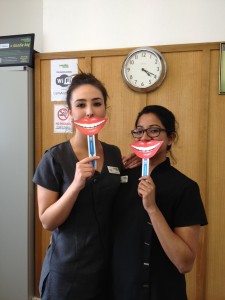 The day was "crazy and fun" as both Sheelna and Faith described it but most of all it brought an enormous feeling of satisfaction into their hearts as they knew that after the event the children will think twice before choosing to indulge in consuming sugary foods and drinks and will be more self conscious than before about making sure they brush their teeth in the right way.