Jayden initially visited Brightside Dental because he was unhappy with his crooked lower front teeth and also with the colour of his teeth.
We discussed various treatment options with Jayden. The planning and treatment was more complicated because he had braces when younger but only for his upper teeth. This meant the upper teeth were still quite straight but we had very limited space to move the lower teeth.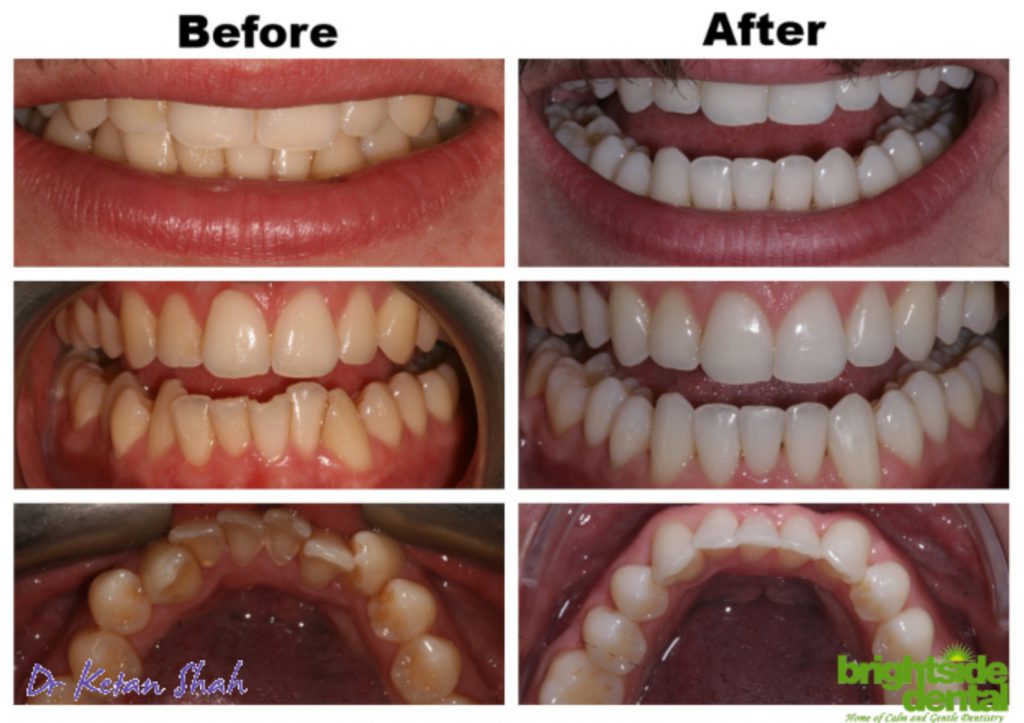 It was agreed to remove one lower incisor in order to help create space and Jayden undertook Invisalign teeth straightening with Dr Ketan Shah.
Once were teeth were straightened, we carried out a course of teeth whitening and composite bonding treatment to restore the chipped lower front teeth.
Treatment time was 17 months, which was significantly longer than planned due to Covid-19, however Jayden was very patient and now has the smile he always wanted.

A big benefit with Invisalign treatment during these uncertain times is we can monitor the treatment remotely which means less appointments needed in the practice and also treatment can often continue even during lockdown.
If you would like to find out more how we could help improve your smile, please contact us on 020 88884401.