I heard it was due to be the hottest May in a long while, but based on the weather so far that must have been a joke. You can' predict the weather, but you can choose to have a bright, sparkling smile for the summer. One of the simplest ways to achieve this is with a course of teeth whitening, however it can be difficult to decide as there are many ways to whiten teeth; who is best to see to have it done; will it damage your teeth?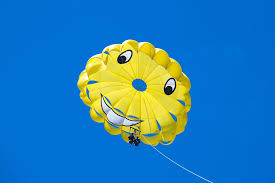 Very few people are born with brilliant white teeth, but with the increasing popularity of teeth whitening, many more of us are achieving the smile that we have always wanted.
What Kinds of Treatment are Available?
For those of us with discoloured teeth, whether naturally, from age, illness, or lifestyle factors, such as drinking red wine, black coffee, or smoking, teeth whitening can make us feel more confident and ready to smile again.
Professional teeth whitening is the most common method of teeth whitening. Your dentist can assess you to see whether teeth whitening is suitable for you. You can then discuss the different teeth whitening options.
Professional Tray Whitening
Most people opt for dentist supervised home whitening. This normally involves 2-3 visits to the dentist to have custom-made whitening trays. The whitening trays fit into the mouth like gum shields (but much thinner). Whitening gel is put into the trays, and you will be given a routine to follow at home. The whole process normally takes 3-5 weeks of two hour home sessions, but it can vary based on the condition of your mouth.
Chair-Side "Power" Teeth Whitening
Chair-side "power" whitening  is often advertised as laser whitening, though in reality no lasers are involved. First a soft material is fitted to shield your gums from damage. Next, a whitening gel is painted onto your teeth, and a light is used to speed up the process.
The active ingredient in the professional bleaching process is normally either hydrogen peroxide or carbamide peroxide. These products are safe and specifically for dental use, but can be dangerous if handled improperly, especially for the gums and mouth, so it is important that you always visit a qualified dentist if you are considering teeth whitening.
What Other Treatments are There?
You can freshen up your smile without chemically changing the colour of your teeth, if you prefer. Air polishing quickly removes many of the surface stains on your teeth, in just one short session. There are also many teeth whitening toothpastes on the market, which work by fighting stains. While they won't change the colour of your teeth, they can slowly combat stains, and have a minor effect on your smile.
Whichever Treatment you Choose – Visit a Licensed Dental Professional!
There are a wide range of different teeth whitening treatments available, but only those carried out by a qualified and registered dental professional are legal in the UK.  Beauticians that offer teeth-whitening services are doing so illegally, unless they have a trained dentist present. This is to protect consumers from damaged teeth, gums, or mouths as a result of unprofessional service. Incorrect doses of peroxide, or cheap, unregulated medicines, can have disastrous side-effects. To find out if a dental professional is registered with the General Dental Council (GDC) you can check online or call 0845 222 4141. Would you come and see me to get your hair done? (I'd strongly recommend against it!)
While home kits that are available over the counter or over the internet may be cheaper than visiting a dentist, they they can also carry real risks. Kits sold in Europe cannot legally contain more than 0.01% peroxide, which is too little to effectively change the colour of teeth, or do any harm. However, kits purchased over the internet may originate from countries where regulations are looser, and these unregulated kits may contain acids and abrasives which are damaging to teeth – often permanently.
Brightside Dental have a team of fully trained dental professionals who know how to safely provide excellent teeth whitening treatments. If you are considering teeth whitening or would like any further advice, we would be happy to help.