As you will be aware if you have seen our recent posts, Invisalign is a great option for cosmetic teeth straightening.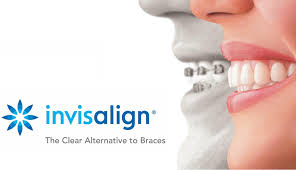 It works just as well for adults and children and is a treatment we have been offering at Brightside Dental for over 12 years. During this time, there have been many advancements with the treatment, which can make it simpler, faster, more cost effective and allow a wider range of teeth movements to give an improved end result.
You can see some examples of before and after photos of patients of ours who have completed Invisalign treatment and also view videos of some of our patients sharing their experience of the treatment.
Emanuela discusses how she was embarrassed to smile and what impact Invisalign has had on her confidence: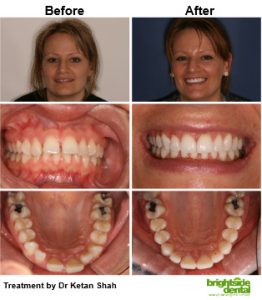 https://www.youtube.com/watch?v=sGFbAk_4-K4
Linsday speaks about why he chose Invisalign and how he feels about the outcome of treatment:
https://www.youtube.com/watch?v=Ax_ccCnBS-A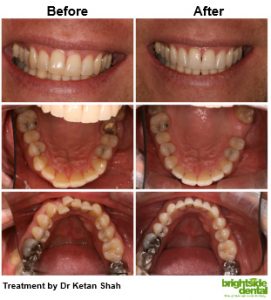 If you would like to consider Invisalign treatment and qualify for a discount on the price, join us for our Invisalign Smile Day on 10th January to find out how your smile can be improved.
All initial allocations of appointments have already been booked, however we have been able to increase our availability to offer a limited number of further appointments. Call us on 020 88884401 to secure your place.