Teeth whitening can be one of the simplest, safest and most cost effective ways to improve your appearance without the need for surgery – IF DONE PROPERLY!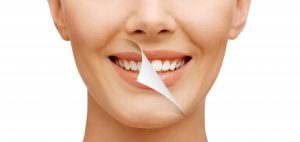 There is growing consumer demand for having a whiter, brighter smile, which has led to many companies promoting simple and cheap teeth whitening that you can buy on the internet.
Click the link to see Brightside Dental's Principal dentist, Ketan Shah discuss this in more detail and give you the advice we recommend to our patients.
At best these non-dental teeth whitening products could remove superficial staining from your teeth, due to ingredients such as sodium bicarbonate, which is historically know to be in smokers toothpastes. At worst, these products could cause permanent damage of the teeth, by wearing away the enamel from products such as acids within the ingredients.
See a previous Brightside Dental blog which gives further advice about teeth whitening: https://www.brightsidedental.co.uk/blog/treatments/have-a-sparkling-smile-for-the-summer/
Please don't whiten your teeth before speaking to a dental professional. If you would like further help or advice, give us a call on 020 88884401.