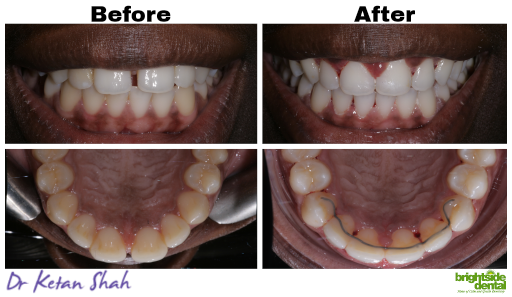 Yolanda visited Brightside Dental Because she was unhappy with her smile, in particular the gap between her upper 2 front teeth. This had bothered her for a number of years and meant she avoided smiling.
Invisalign teeth straightening was carried out with removable clear aligners by Dr Ketan Shah to straighten the teeth and close the gap between the front teeth, followed by a course of teeth whitening to brighten Yolanda's smile.
The treatment took 9 months in total, including a delay during the first lockdown due to Covid. Yolanda can now smile with confidence.
If you would like to know about how we could help improve your smile contact us on 020 88884401.