As a result of Boris Johnson's announcement on Sunday 10th May and his guidelines on planned changes to lockdown and working patterns, we have had a number of enquiries from patients as to whether we can now re-open the practice.
Based upon the announcement, dental practices should be able to reopen as we are unable to perform our work from home. However, this is not the case as we need further guidance and approval from our dental regulators before we can arrange appointments. https://www.bda.org/advice/Coronavirus/Pages/patients.aspx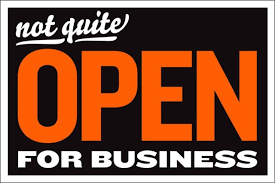 At Brightside Dental, our position remains the same that our first priority is the safety and welfare of our patients and team members.
We have been doing a lot of work whilst closed to ensure we can meet increased safety measures in addition to the rigorous measures we already take in the practice.
We will ensure that when we do reopen, we will work in the safest way possible and also so that we can provide high quality dental care for our patients.
We will continue to keep you informed of developments as they progress. We fully appreciate this situation is not ideal, especially if you have had a dental problem during the past few weeks. Please check in on our social media channels for the latest updates http://www.facebook.com/BrightsideDentalUK, http://www.instagram.com/brightsiden11/
In the meantime, if you do need any kind of advice or assistance, please do contact us – we are available by email, phone or video call options for you.