Anastasia has been coming to Brightside for a number of years, but time had passed and life got busy, as for many of us, so there was more of gap between her dental visits.
Her main concerns were her stained teeth which were affecting her smile and some teeth needing fillings replaced.

Anastasia discusses her experience of treatment at Brightside here: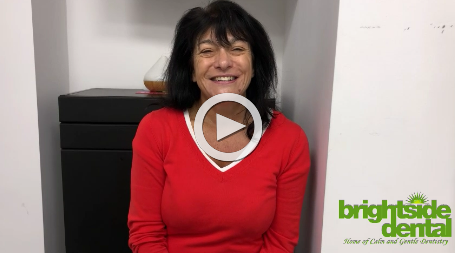 We replaced a number of old metallic mercury containing fillings with tooth coloured composite restorations and treatment was carried out to improve gum health along with stain removal with air flow treatment by one of our dental hygienists, Mihaela.
The treatment is very straightforward and pain free. We use specific equipment purely for stain removal and you can see the huge change in just one visit from the treatment.
If you would like to know more about options for stain removal or smile enhancement, please contact us on 020 88884401.